Masonry Contractor in Vancouver, Washington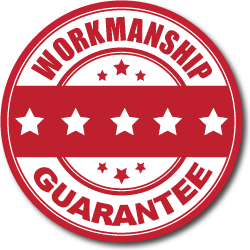 Abernathy Construction LLC. is a family owned business and specializes in high quality finished masonry products including Fireplaces, Outdoor Fireplaces, Barbecues, Fire Pits, Veneer, Posts, Patios, Walls, Arches, Walkways, Glass Block and anything else made from masonry. We strive to build art with integrity, quality, and value. Integrity governs our relationship with you, our customer. Quality is our goal, from the care we take to realize your vision to the completed product we provide. Value is enhanced and perpetuated by our masonry services allowing you to more thoroughly enjoy your space and increase the value as well. Whatever your brick or stone project might be we have the expertise, knowledge, and tools to efficiently and successfully build your dream.
Top quality masonry for your next project!
Your go to crew for professional exterior stone and brick masonry work. Pizza ovens, fireplaces, fire pits, exterior kitchens, barbecues, chimneys and more.  Our professionals are here to help with every single one of your masonry needs whether it's a small upgrade, or your dream outdoor grilling area.
Looking to incorporate masonry into the interior design of your home?  Masonry is our specialty. We are a high quality business, catering to individuals that appreciate premium quality work, endless options, and professional, clean cut workers. We are licensed, certified, insured — and motivated to help you!
We have the expertise to handle sophisticated commercial masonry projects while placing a strong emphasis on safety, service and performance. When we're on the job, you can expect a team that strives to stay on schedule, works well with other subs,  and goes out of their way to make the entire project a success.
We offer these Masonry services…
Brick
Stone

Glass Block
Pizza Oven
Fireplace
Fire Pit
Exterior Kitchen
Outside Bbq
Exterior Oven
Exterior Fireplace
Retaining Wall
Glass Block Shower
Pavers
Exterior Stone
Brick Walkway
Brick Veneer
Stone Veneer
Glass Block Wall